It's Monday, and we've got yet another Black Market Update for Far Cry 6.. And this time, we have one new item that stealth players who enjoy bows will love!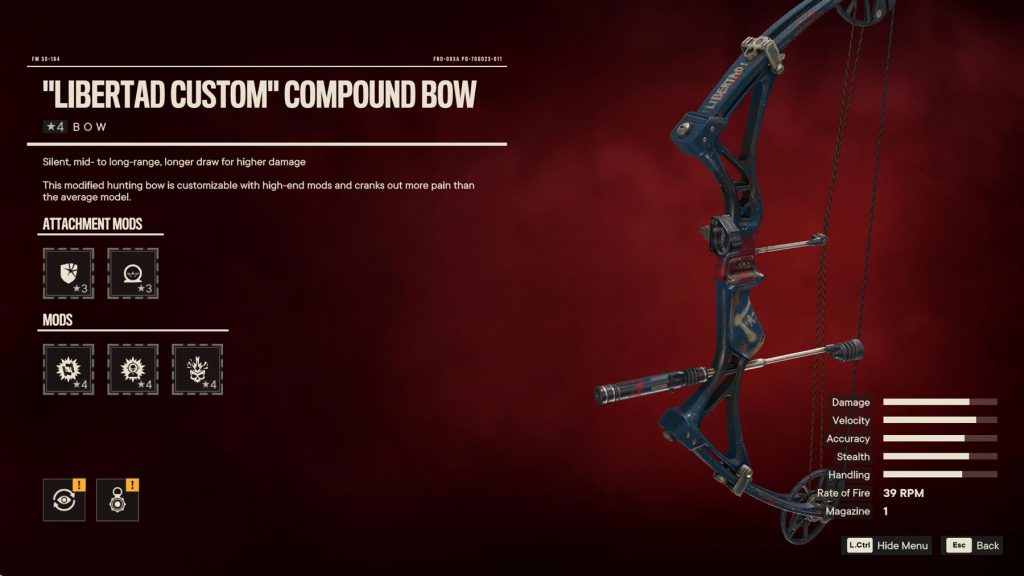 Libertad Custom Compound Bow
Finally, we have a 4-star bow in Far Cry 6! This Libertad Custom Compound Bow, while being listed under "Overlocked", doesn't actually have an Overlock mod. However, it still outperforms all other bows in the game currently, so if you want to play Rambo (at least until the DLC comes out), this is your bow!
Additionally the Eastern Front and Libertad Custom AK47 are available again, both being worthwhile if you don't have the other good OC sniper rifles/ARs.
The Tacticool – an LMG – is an "ok" purchase, but for stealth players it's not going to be that useful except for potentially grinding Special Ops.
Finally, the Ghost Recon/R6 clothing/armor is back again, including adding the boots, which are of limited utility in general.
That's it! If you're looking at this too far in the future, you might want to check and see if I've got more recent updates for the FC6 black market here!