Welcome to the new year, and a new Far Cry 6 Black Market Update! Today's update is a little bland, but there is at least one overclocked weapon that might interest you.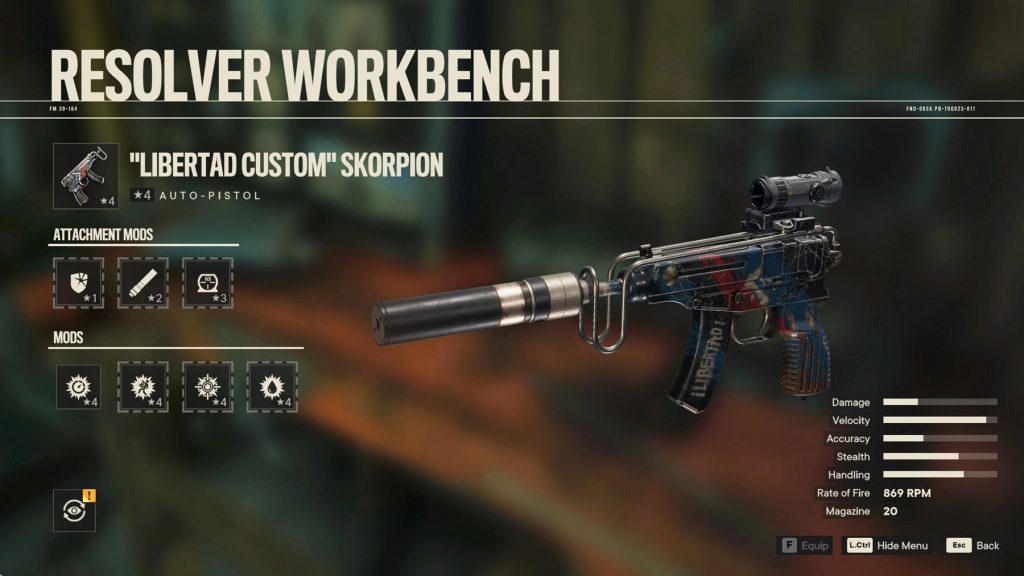 "Libertad Custom" Skorpion
This is our first overclocked full-auto sidearm; if you prefer to have a full auto weapon as your sidearm, this overclocked Skorpion is going to be your must-have, as it beats out all the standard options in Far Cry 6.
Besides that, we see some repeats including the Eastern Front (which you should grab). Aside from that, ignore the rest of the firearms. Attire wise it's similarly bland, so don't waste your moneda.
That's it! If you're looking at this too far in the future, you might want to check and see if I've got more recent updates for the FC6 black market here!