The fans asked, and Sucker Punch answered. Ghost of Tsushima is getting a New Game+ mode, and I for one am incredibly excited (and exhausted – too many new games coming over the next few months that deserve my attention) to get back to Japan and show the Mongols what I learned at summer camp.
The mechanics of Ghost of Tsushima's New Game+ are actually fairly unique; you'll get dropped into the world after your first fight with Khan, and then it's off to the races to collect all sorts of new goodies. If you've already earned a reward in the storyline, you'll instead get special Ghost flowers that can be redeemed for unique cosmetic rewards or new charms.
Speaking of charms, they are also adding a much-requested feature: Armor Loadouts. With this, you'll be able to assign specific charms to specific armor sets, meaning no longer will you spend a few minutes prepping for a duel by swapping out charms and armor. You just select your armor set, and boom, you're ready for the fight.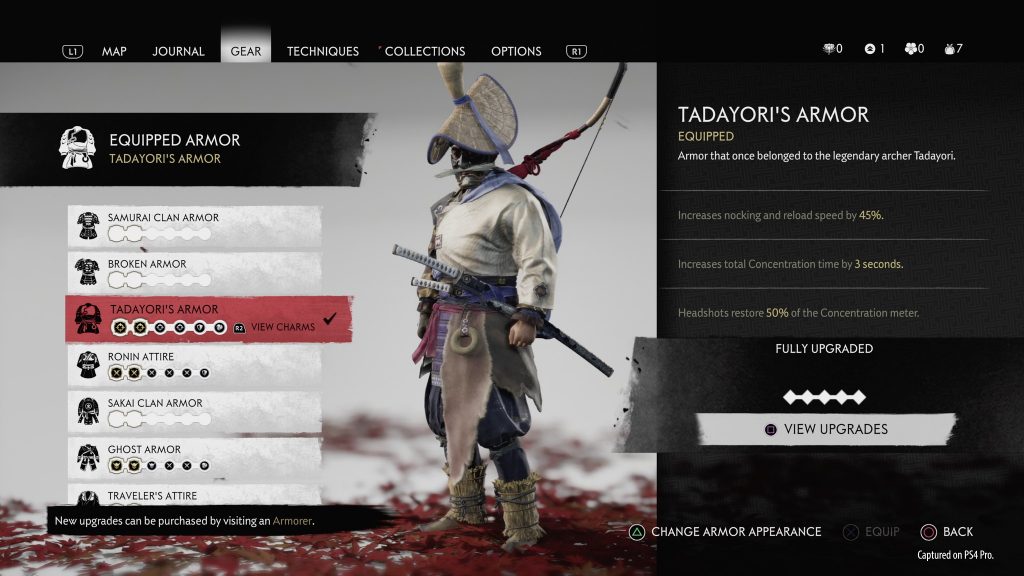 While it's a great addition, I'd rather be able to assign everything to a loadout, allowing me to use the same armor for different setups, but it's a minor detail.
Of course, if you're into coop play, there is also the new Legends game that owners of GoT will get for free (requires a PS Plus subscription). I'm on the fence about it, myself; I generally prefer to play solo most of the time (no matter how many times I say it, I tell my lawn guy I want to hide in the tall grass, but the city will complain apparently), and the new Legends gameplay requires you team up with people.
Read all about both on the Playstation Blog.