It wouldn't be a Monday without another Black Market update! This time we've really only got one worthwhile item: Yet another unnamed rifle!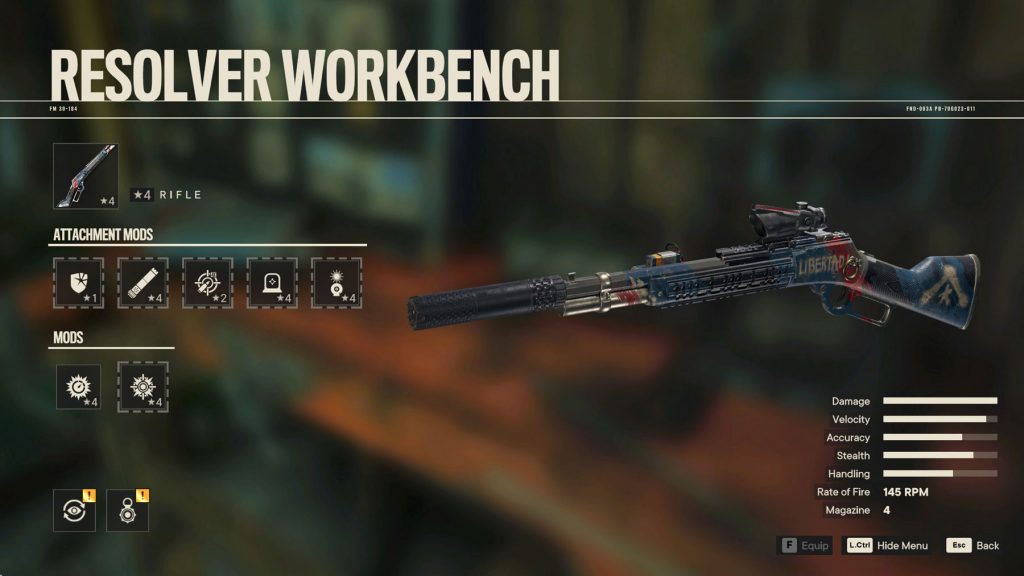 An Unnamed 45/70-T (Libertad Custom, Presumably)
Ubisoft seems to like forgetting to add names to unique rifles, and this one is no different.
This time we've got a Libertad Custom 45/70-T (based on previous naming conventions); This is a 4-star upgrade to the original, and with it's high damage it's definitely got potential. Keep in mind that the magazine size is only 4, so make those shots count!
Besides that, we've got a Desert Eagle ("Derezzer") that even with the OC mod does the same damage as the standard Desert Eagle, and a bunch of clothing items of little to no value considering all the boosts already exist on regular FC6 gear pretty much (so avoid unless you like the looks).
That's it! If you're looking at this too far in the future, you might want to check and see if I've got more recent updates for the FC6 black market here!