Covering traditional core settings, Ubisoft outlines what you'll need for RTX and more in Watch Dogs Legion for PC
With it coming out in just a couple of weeks, PC gamers need to be prepared to meet the hefty requirements for Watch Dogs Legion (assuming you want to make use of RTX). It's actually fairly unfortunate that we just got these specs now; most gamers won't have enough time to upgrade their hardware before release, and the requirements are a little higher than some are expecting. While they don't really outline the target FPS you'll be looking at with these spec requirements, it's probably safe to assume this is to reach 60fps (the traditional standard).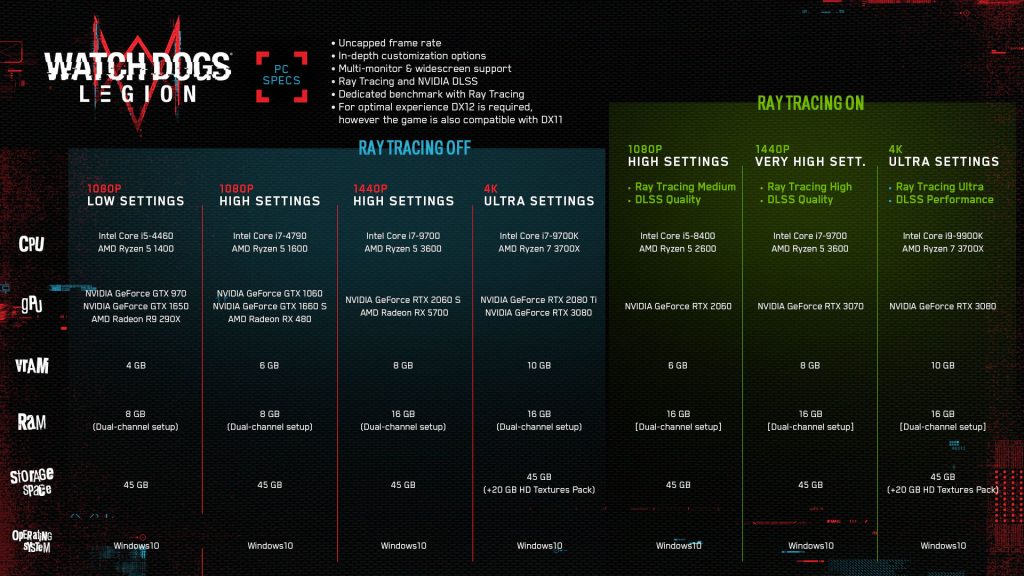 Click the link below to get the full post from Ubisoft.