Multiple users are receiving emails from Epic notifying them that their Sniper Elite 5 pre-order has been cancelled.
While I haven't been able to get access to an email to confirm the authenticity, the multiple reports and lack of pre-order capability now on the Epic store suggests that this is not a scam (as there is no request for further action on the part of the recipient).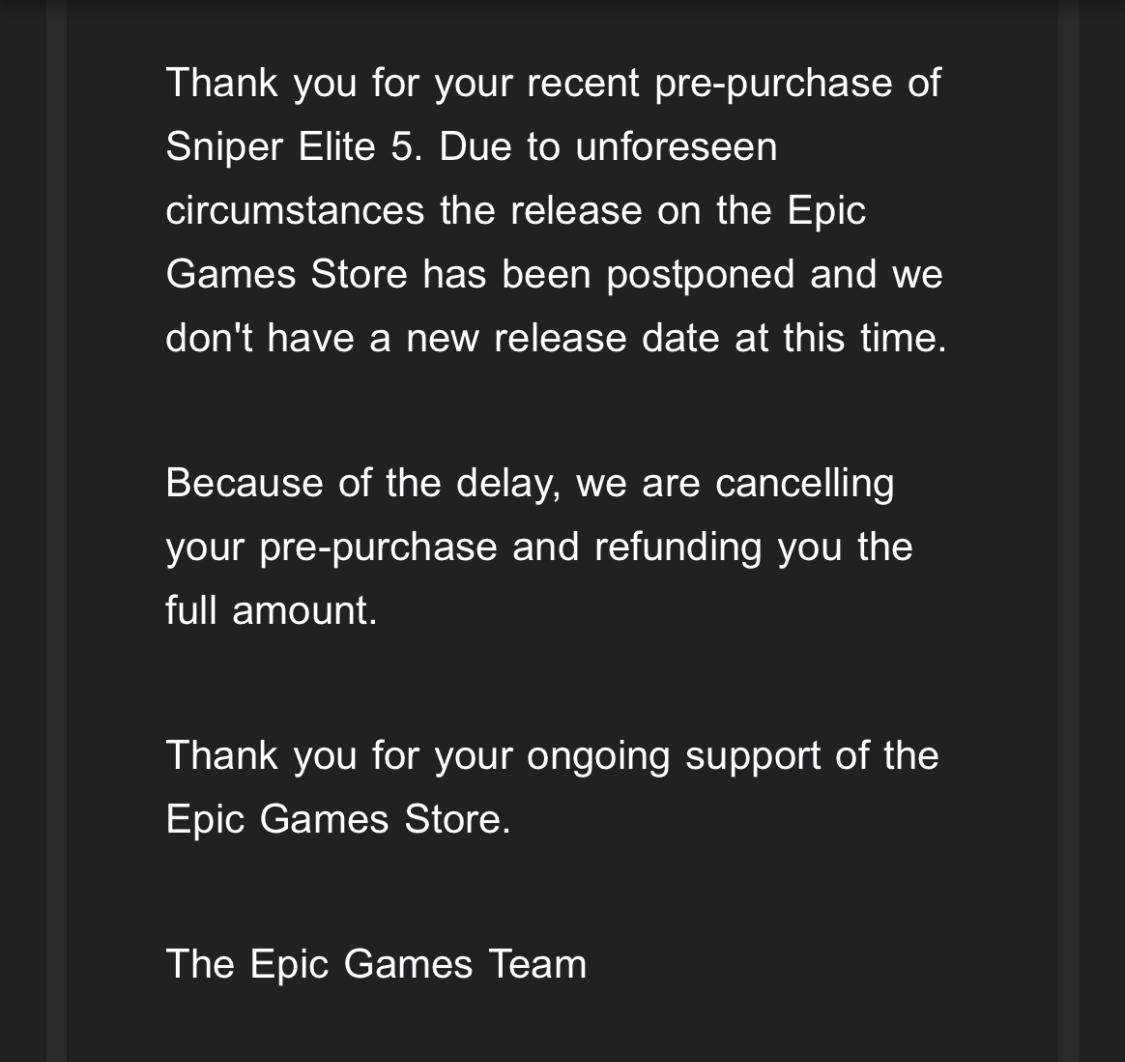 There is no solid indication why Epic is postponing the release of the game on their store, but I doubt it is due to anything nefarious with the game itself.
Steam is still offering pre-orders, so grab it there if you want to secure the pre-order benefits.
This isn't going to endear users to the Epic store any more, unfortunately; While Epic does tend to offer the best payout for developers, it has alienated many gamers by forcing exclusivity on the store as well as being what many would consider actively hostile to Linux users.
I've reached out to Rebellion for comment and will update this article should I get a response.