Happy Monday, folks! Today we've actually got 2 good items from the Black Market update that will be worth your Moneda, should you be interested.
Besides the rest of the update, we've got 2 big "don't waste the moneda" items, too, so let's get to it, starting with the must-buys.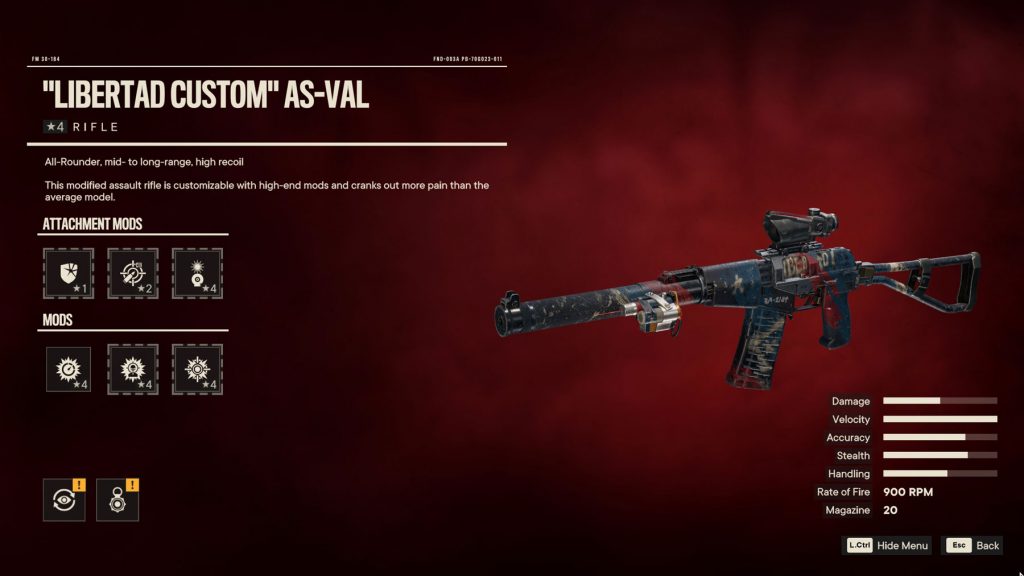 "Libertad Custom" AS-VAL
Be still, my heart! This custom AS-VAL is a fantastic update to what is originally a 3-star rifle, bringing it up to 4 stars with a nice damage bump. The AS-VAL is a winner in early/mid game just because the integrated suppressor never overheats: This one takes that and makes it viable for end-game usage thanks to the damage bump!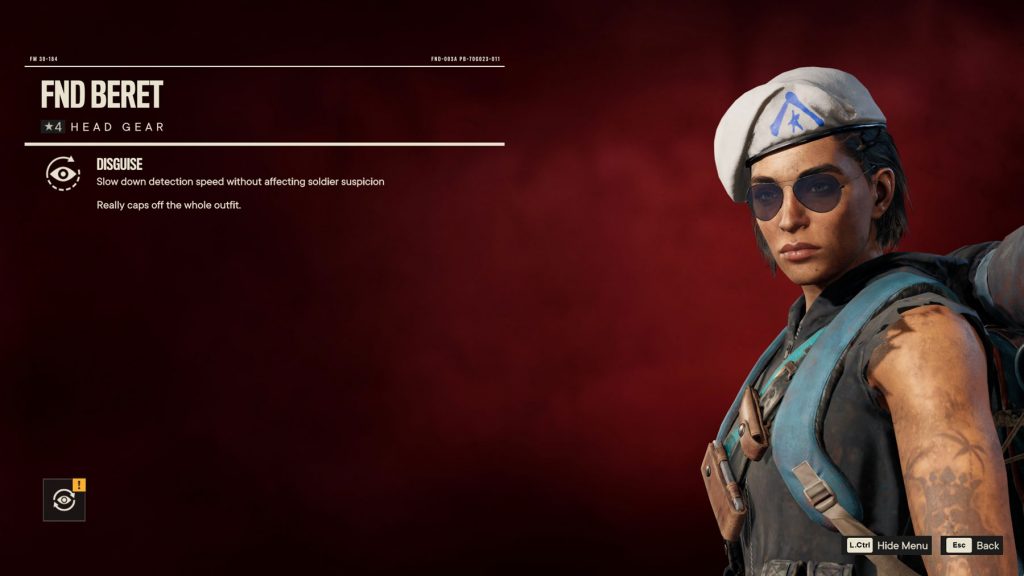 FND Beret
The FND Beret is a great addition for people who really, really want to play stealthy. The "slow down detection speed without affecting soldier suspicion" is a fantastic effect that can stack on the same effect with the Dark Tech Hoodie (referenced in my best stealth loadout for Far Cry 6 guide), slowing detection speed even further.
Sadly, there are a couple stinkers on the list, too. The "Armed Resistance" is just a reskin of the Desert Eagle with no real benefits; with the overclock mod it brings it UP TO the same damage as the original Desert Eagle.
As well, the Tea Time Jacket is exactly the same as the Dark Tech Hoodie I referenced above (which you can get for standard Yaran currency): Just a pretty new skin crossover from Watch Dogs Legion.
Check back next week for the next update, and if you're looking at this too far in the future, you might want to check and see if I've got more recent updates for the FC6 black market here!