Here's every sniper rifle in the game I've reviewed for Ghost Recon Breakpoint; each video covers bullet drop, sound detection range and damage of all the sniper rifles I've tested. First, here's the bullet drop & damage chart, if you're in a rush: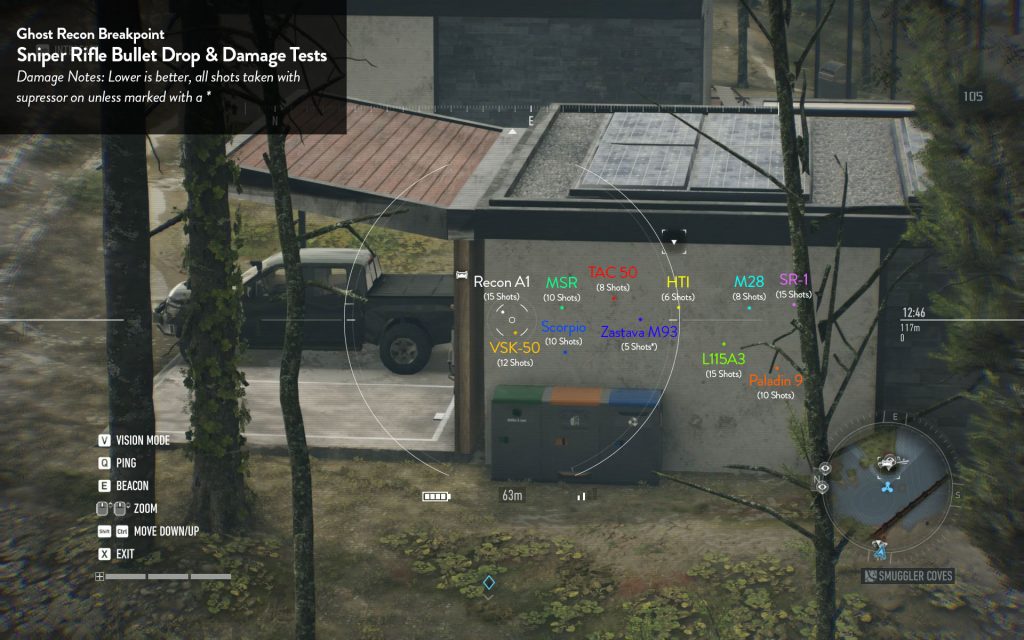 HTI Review
L115A3 Review
M82 Review
Paladin 9 SNR Review
Recon A1 Review
Scorpio Review
TAC-50 Review
Zastava M93 Review
MSR Review
SR-1 Review
Read the SR-1 review here if you don't want to watch the video!
VSK-50 Review
Don't feel like watching a video? Read the VSK-50 review here!