Here is every review video I've produced for DMRs in Ghost Recon Breakpoint; more will be added as they are completed! First off, below is the current bullet drop & damage chart for all DMRs as they've been reviewed: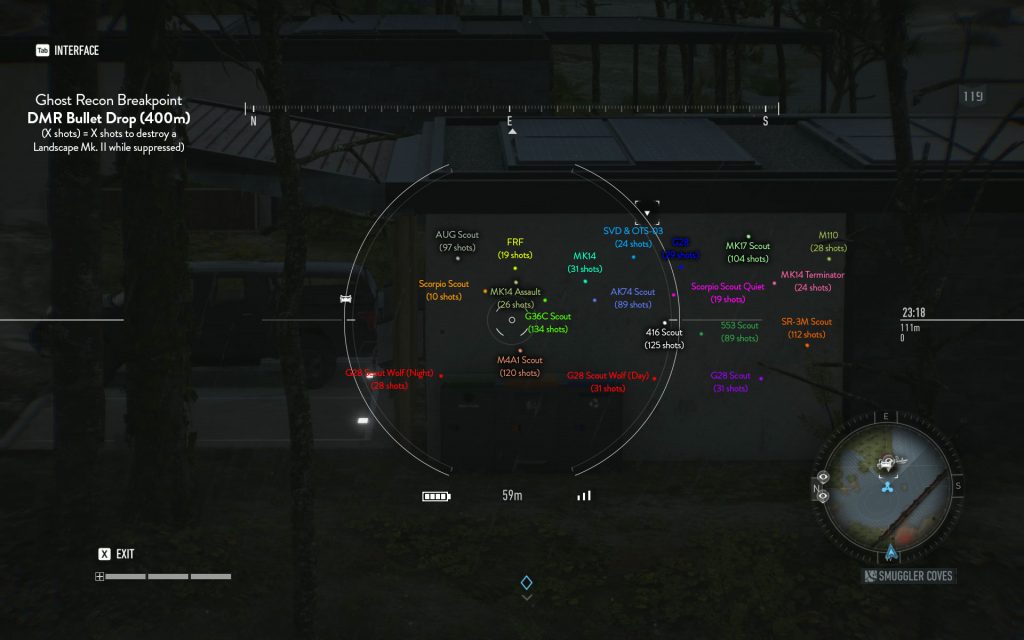 OTS-03 Review
AUG Scout, M4A1 Scout and MK17 Scout Reviews
416 Scout Review
553 Scout Review
AK74 Scout Review
FRF 2 Review
G28 Review
G28 Scout Review
G28 Scout Wolves Review
G36C Scout Review
M110 Review
Read the full transcript for the M110 review here.
MK14 Review
MK14 Assault Review
MK14 Termination Review
Scorpio Scout Review
Scorpio Scout Quiet Review
SVD-63 Review
SR-3M Scout Review
Don't want to watch the video? Read the SR-3M Scout review here!