When can you play Sniper Elite 5? We're about to finally be able to jump in and shoot Hitler in the balls yet again very, very soon.
Rebellion has released this handy map showing when the game will become available for play (UPDATE: PS consoles will now release at midnight local time).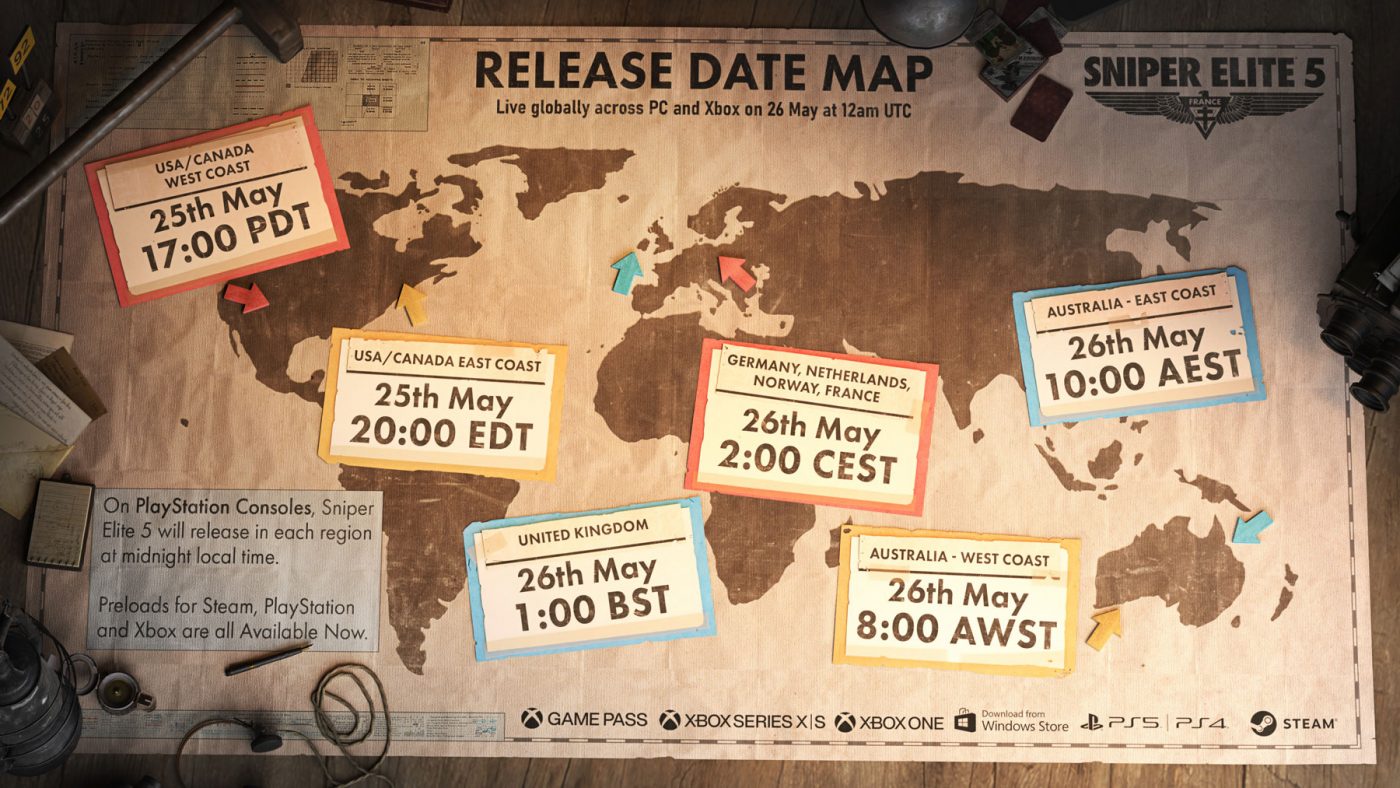 Every platform should now at least be able to preload the game, so it's not a bad idea to go ahead and get that taken care of in case your platform of choice goes down under heavy load. While Sniper Elite 5 isn't as popular as other titles, sometimes you can be surprised (especially if there is another title releasing at the same time).
I'll be streaming Sniper Elite 5 the following weekend, too, so if you're on the fence and want to see/hear my early opinion on the game be sure to subscribe to the Ghost Gamer News YouTube Channel.
Finally, if you're interested in staying up-to-date on the latest content for Sniper Elite 5 here, it'll remain a featured game on the homepage for some time and you can also watch the Sniper Elite 5 game page itself for more!